michaelacorning.com
Regular price
Sale price
$34.00 USD
Unit price
per
Sale
Sold out
The newest category of jersey hijab meant to take you the extra mile - literally! Made from overstock fabrics from the best athletic brands in the world. This hijab was made with the hijabi in mind who is on the move, doing spin class or going on a brisk walk. It has super stretchability, provides UV protection and is moisture wicking. 

Premium jersey hijab made in limited edition colors from overstock designer fabrics. Available in two hijab styles! Select your style from the drop down menu. 
Fabric content: 94% poly; 3% Lycra. Designer fabric
Measurements:
Slip-on version: approx. 28" x 62".  (compact length)
Regular Wrap. Available in two lengths: 
28" x 62".  (compact length)

approx. 28" x 70" (long length)
Color: Solid black with a beautiful top sheen. Color on both sides.
Feel: Extremely lightweight (aka featherweight), super soft and airy feeling. Does not require an under cap.
Available styles: Slip-on or regular wrap style.
Handmade in Seattle, WA by local fiber artists paid fair wages.

Care instructions: Hand wash cold. Hang to dry. Never put in the dryer! Light iron on the back side of hijab. 
Slip-on style: Sewn on one side, so they can be slipped on without securing them and then wrapped around the head or around the neck - your choice! Short side is on the left and long side is on the right.
Regular wrap style: This is an oblong rectangular hijab sewn all the way around with beautiful finished edges.
Made to order. Will ship within 7 business days from purchase date. Please be patient with the process!
Share
View full details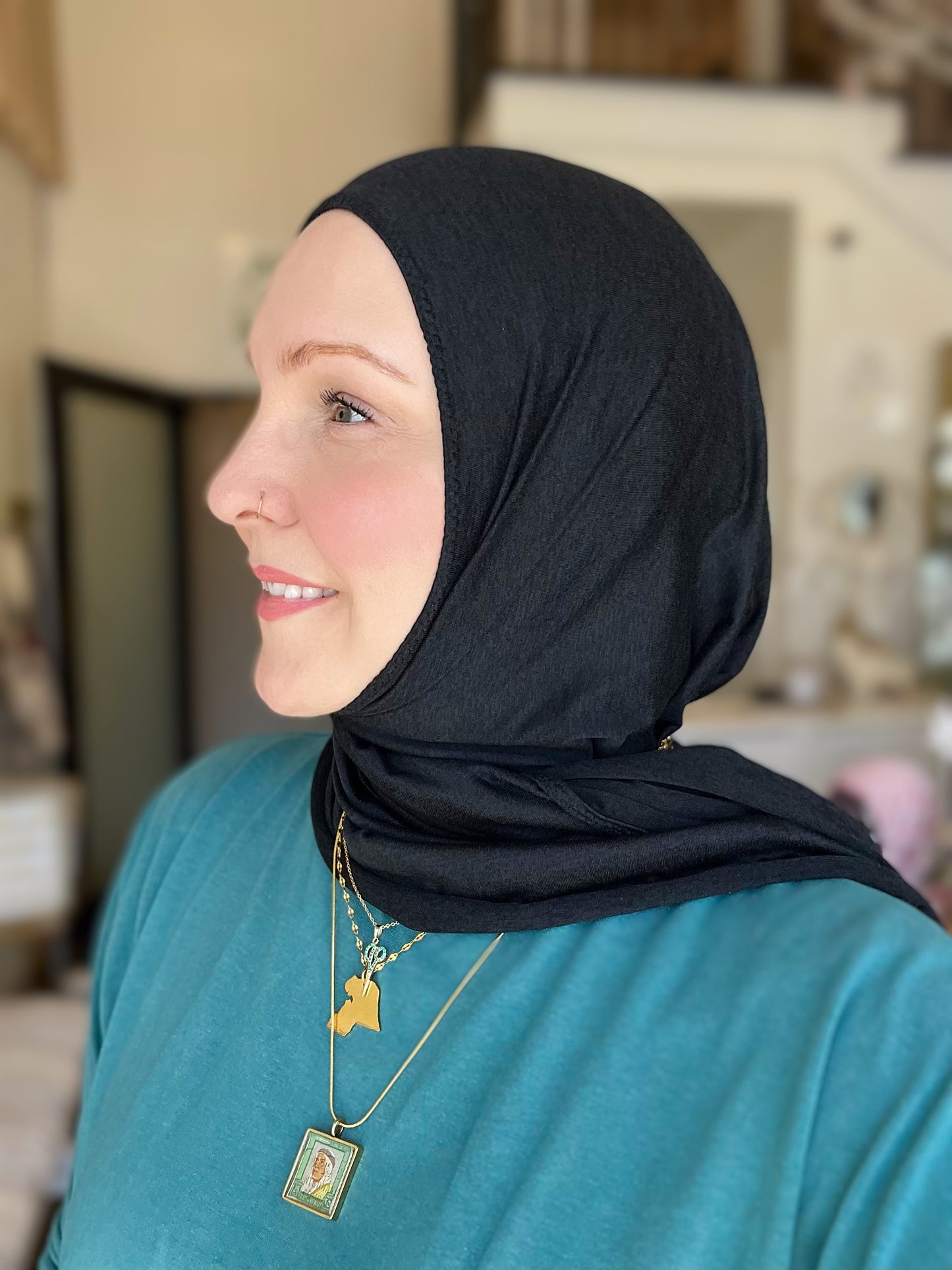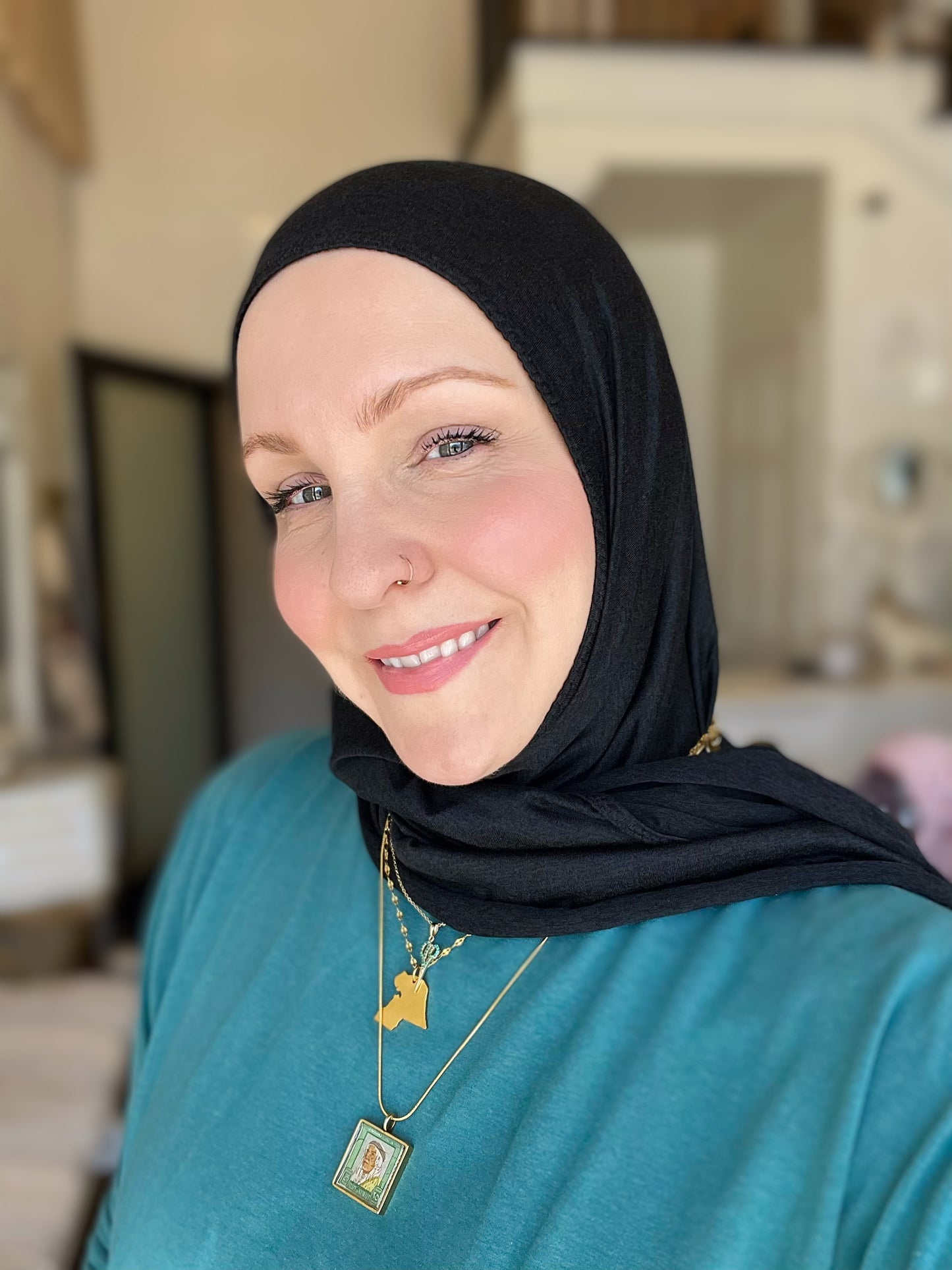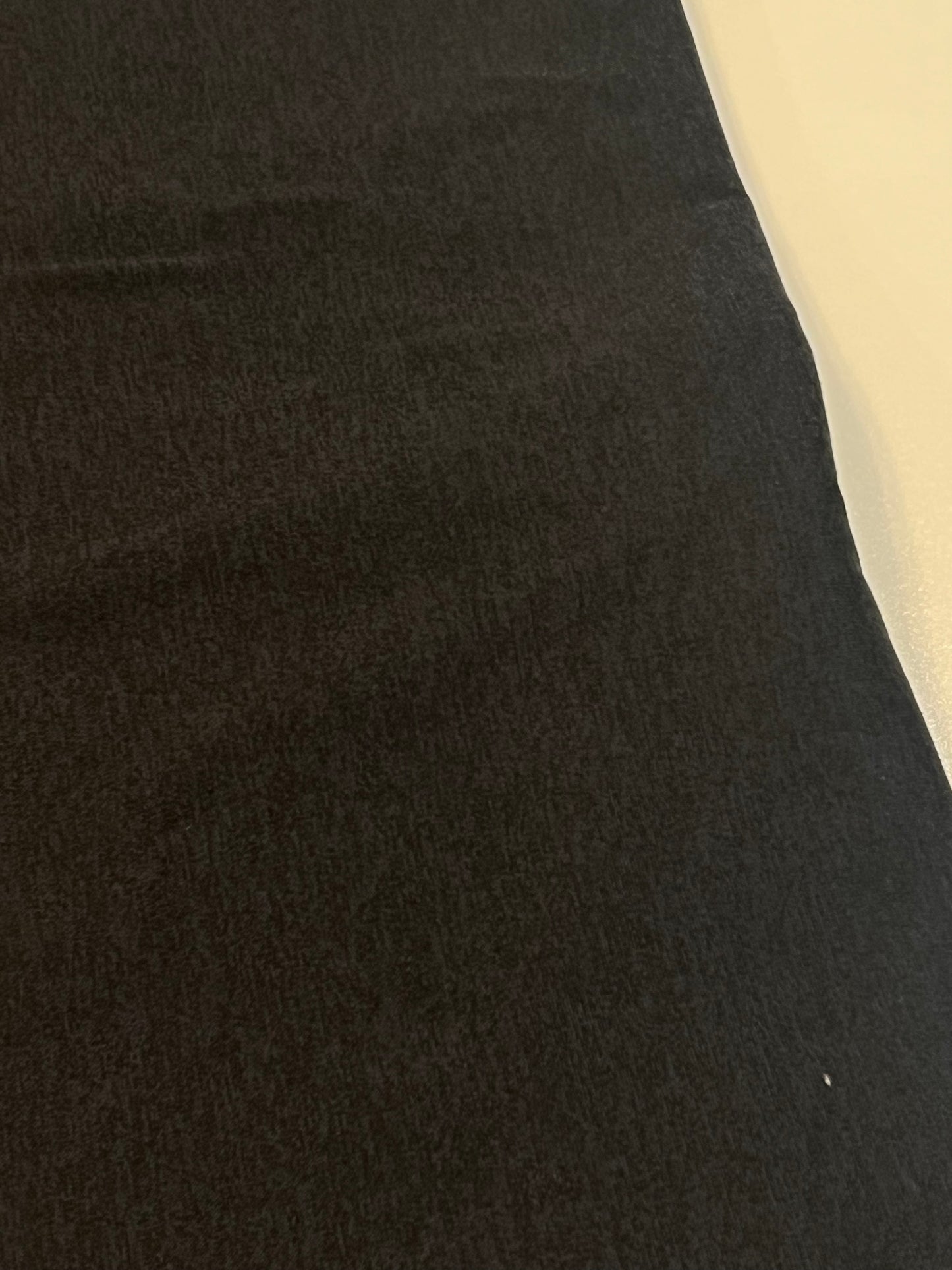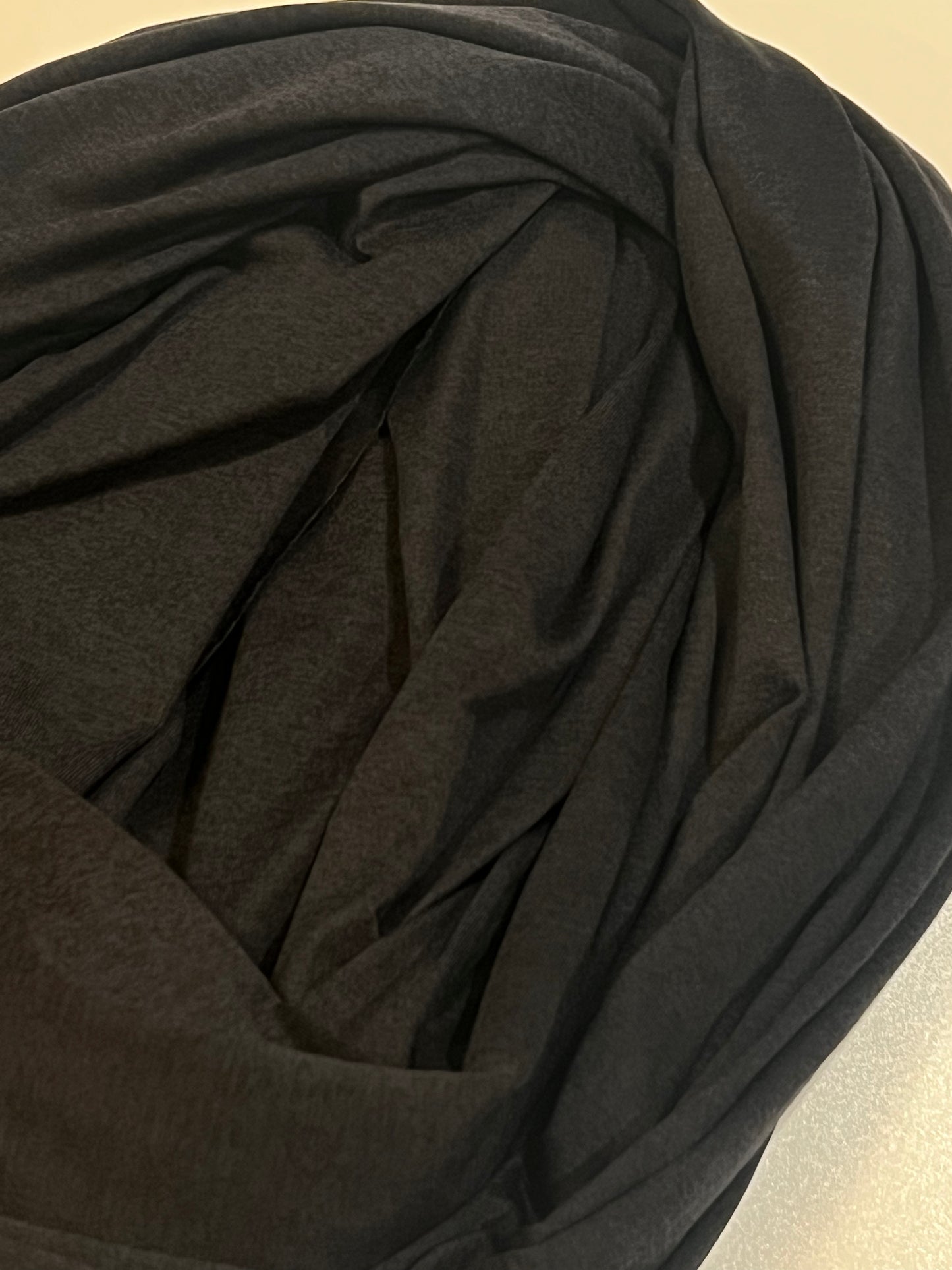 Performance jersey hijab
Love the quality and softness of the fabric and how light
The fabric is, suitable for this hot weather! Looks amazing with everything.
I love it! , and I would definitely go for more !!
Game changer!!!
I love this hijab. It makes going to the gym easier. I've used so many athletic hijabs. This is great!