michaelacorning.com
Regular price
Sale price
$32.00 USD
Unit price
per
Sale
Sold out
Fan fave hijab that reminds us of the awesome prints of the 80's but with an updated 21st century appeal. 
Premium jersey hijab made in limited edition prints. Now available in two hijab styles! Select your style from the drop down menu. 
Fabric content: 97% rayon; 3% lycra. 
Color: Off-white background with a bold pattern in black, green, pink and orange. Exact pattern placement may vary.
Feel: Light weight - similar to the jersey hijabs made in Kuwait but stretchier. Does not require an under cap.
Available styles: Slip-on or regular wrap style.
Measurements: approx. 26-28" x 72"  (long length)
Handmade in Seattle, WA. 
Care instructions: Hand wash cold. Hang to dry. Never put in the dryer! Light iron on the back side of hijab. 
Slip-on style: Sewn on one side, so they can be slipped on without securing them and then wrapped around the head or around the neck - your choice! 
Made to order. Will ship within 7-10 business days from purchase date.
Styling: Model is wearing the slip on version of the hijab. 
Share
View full details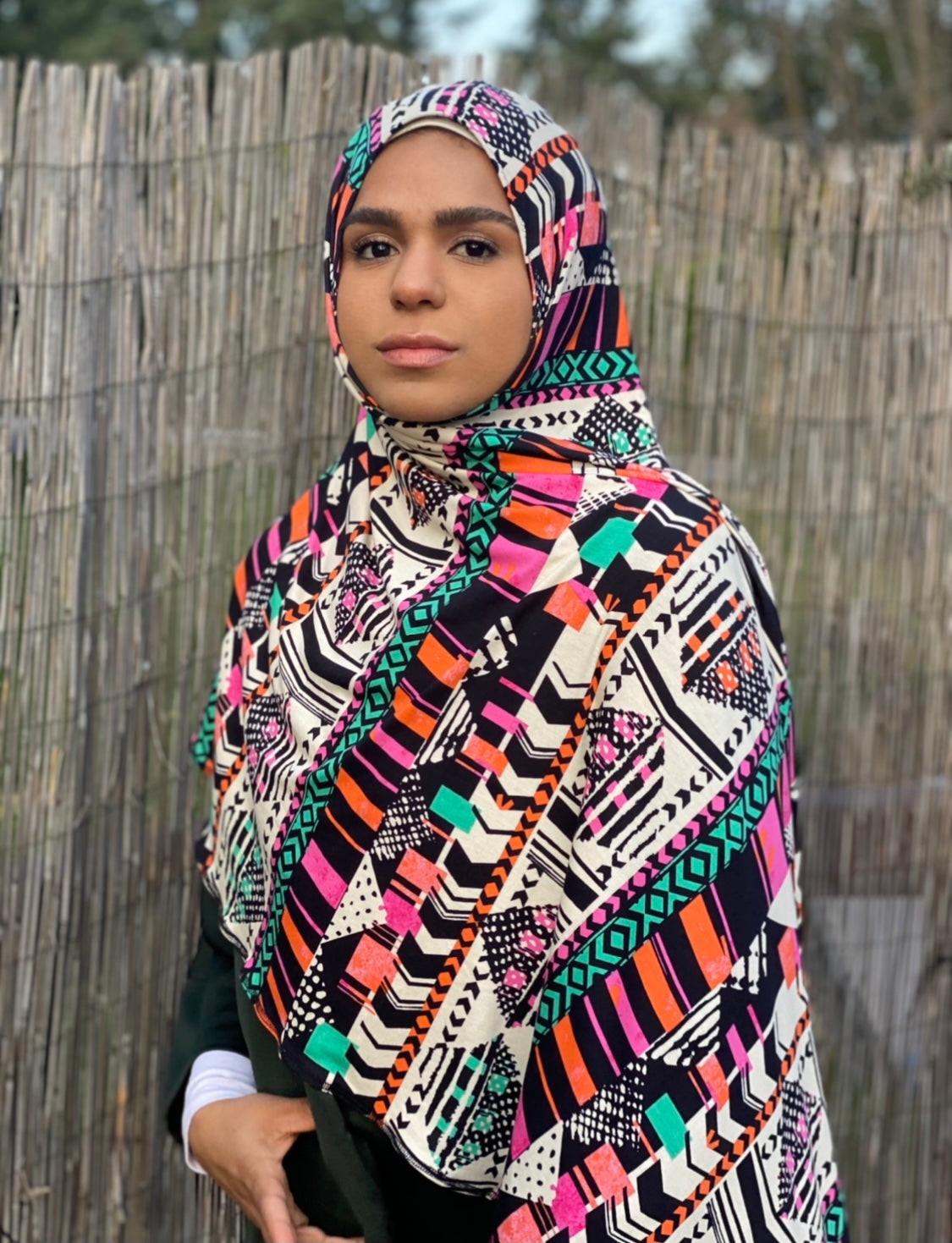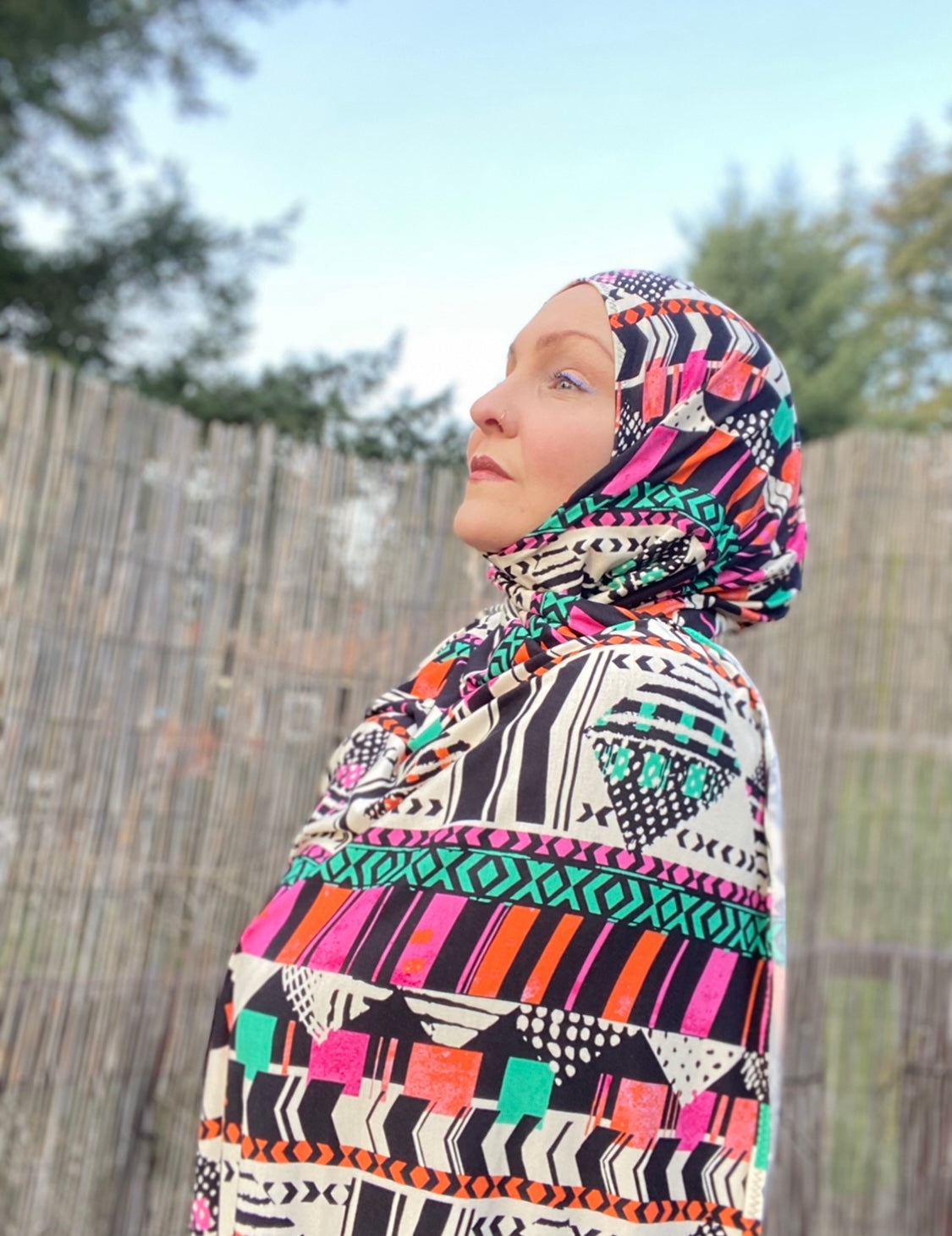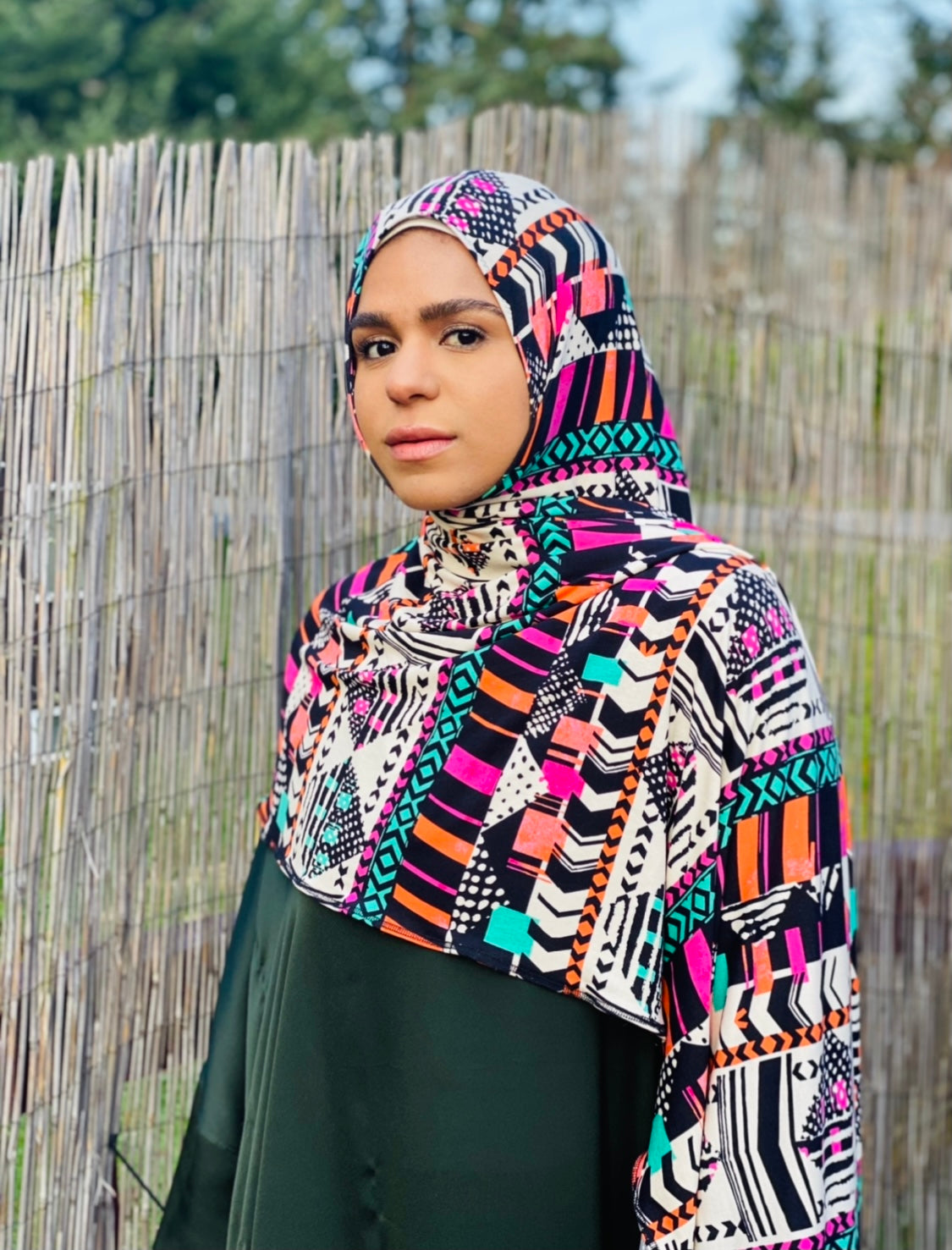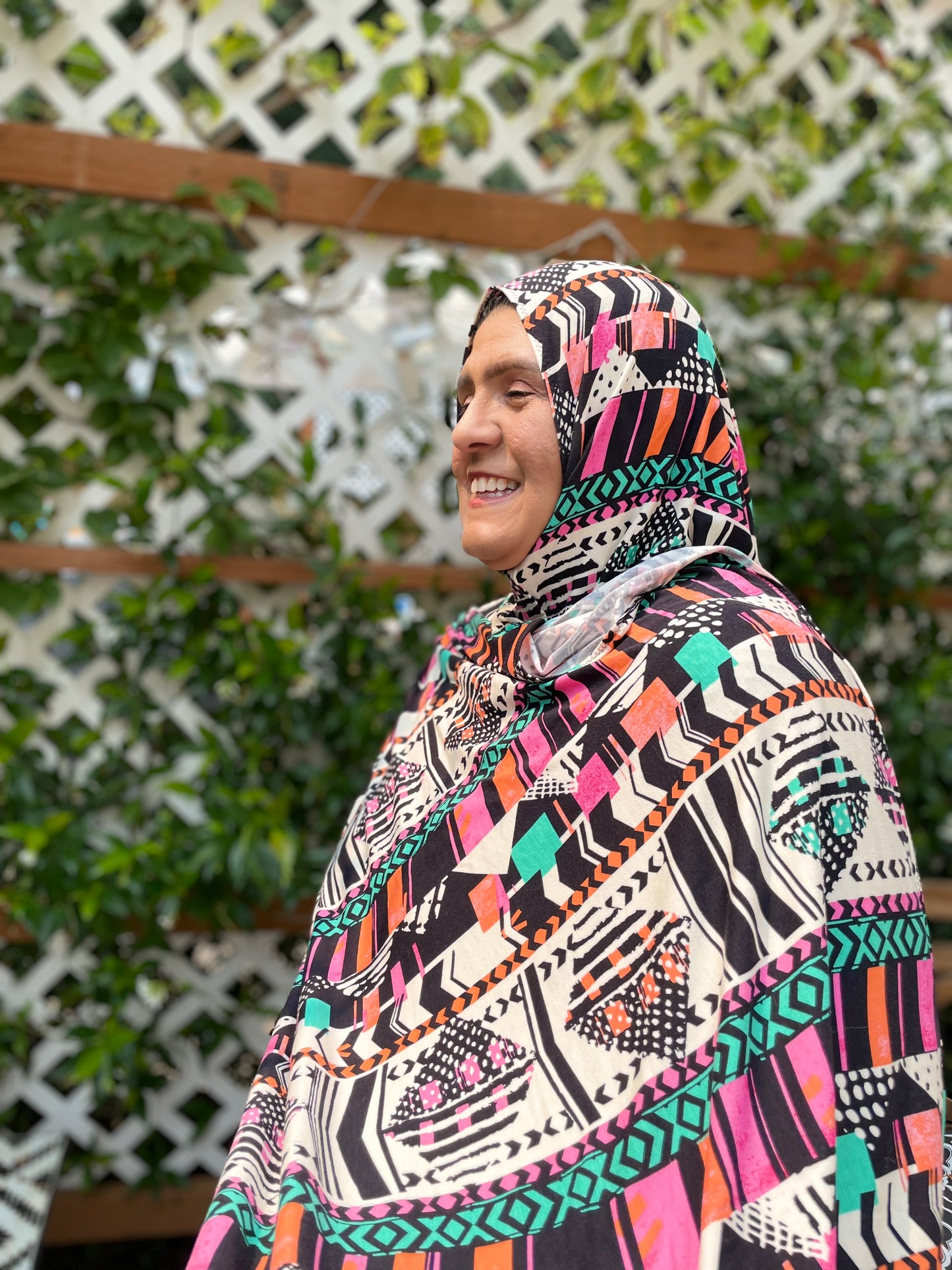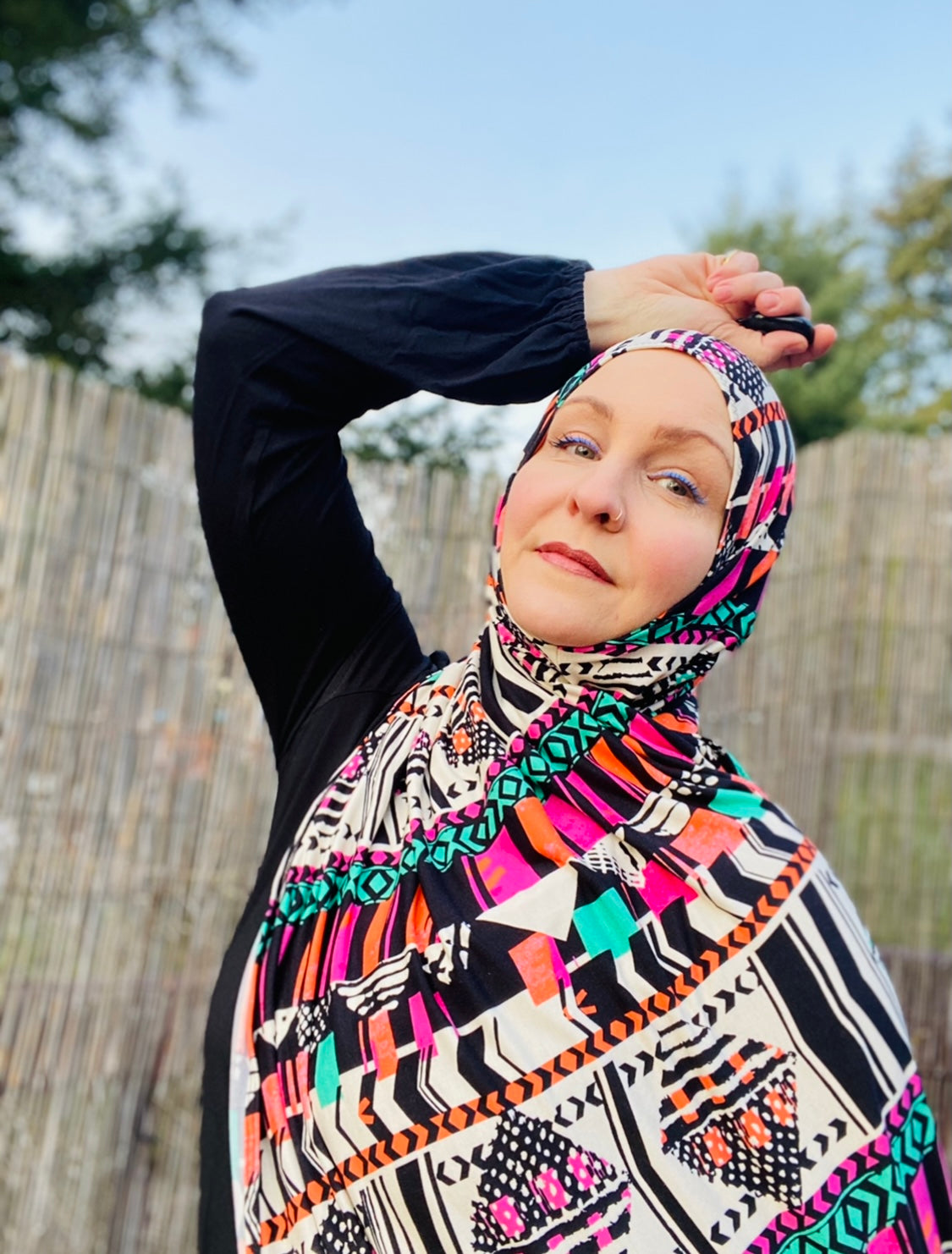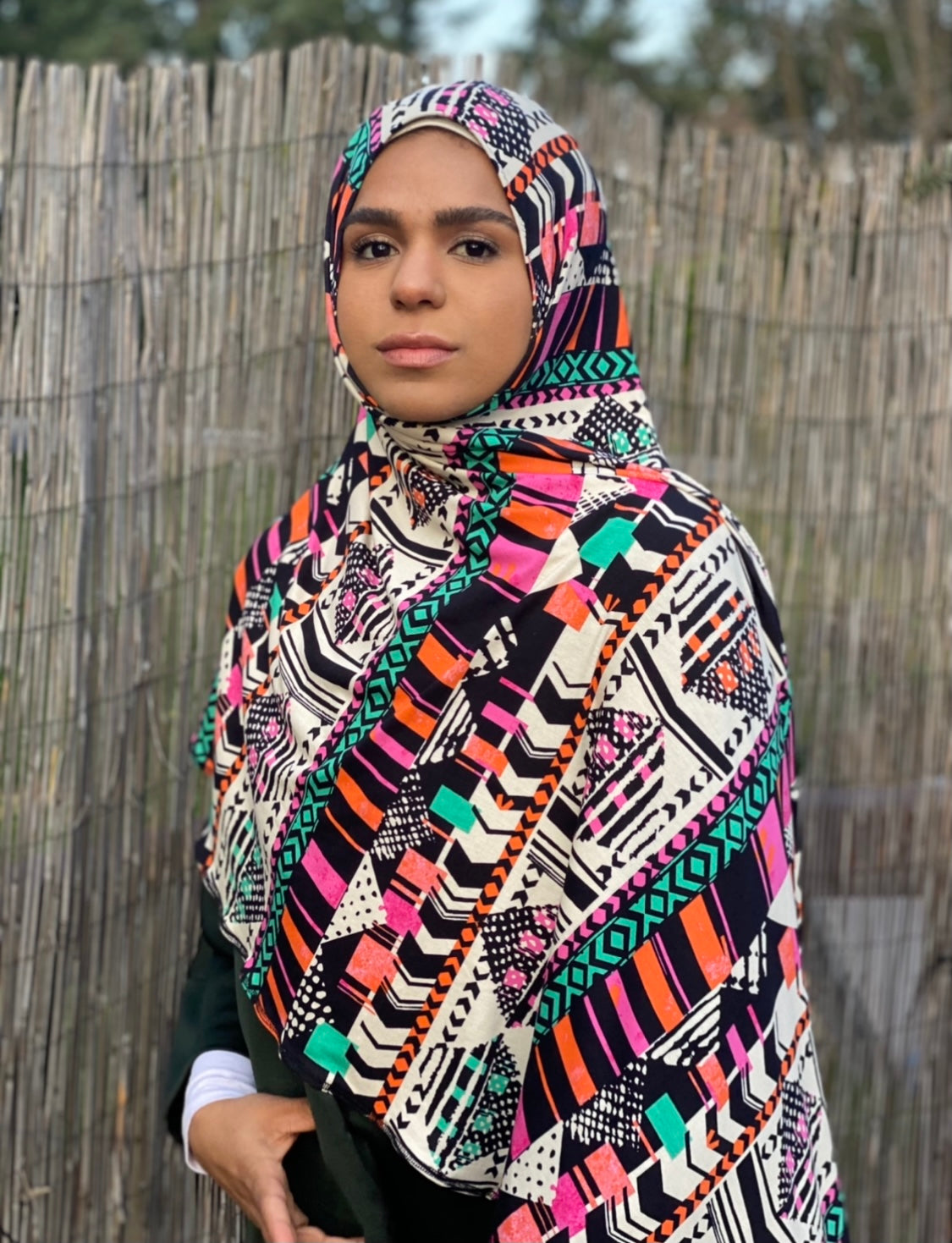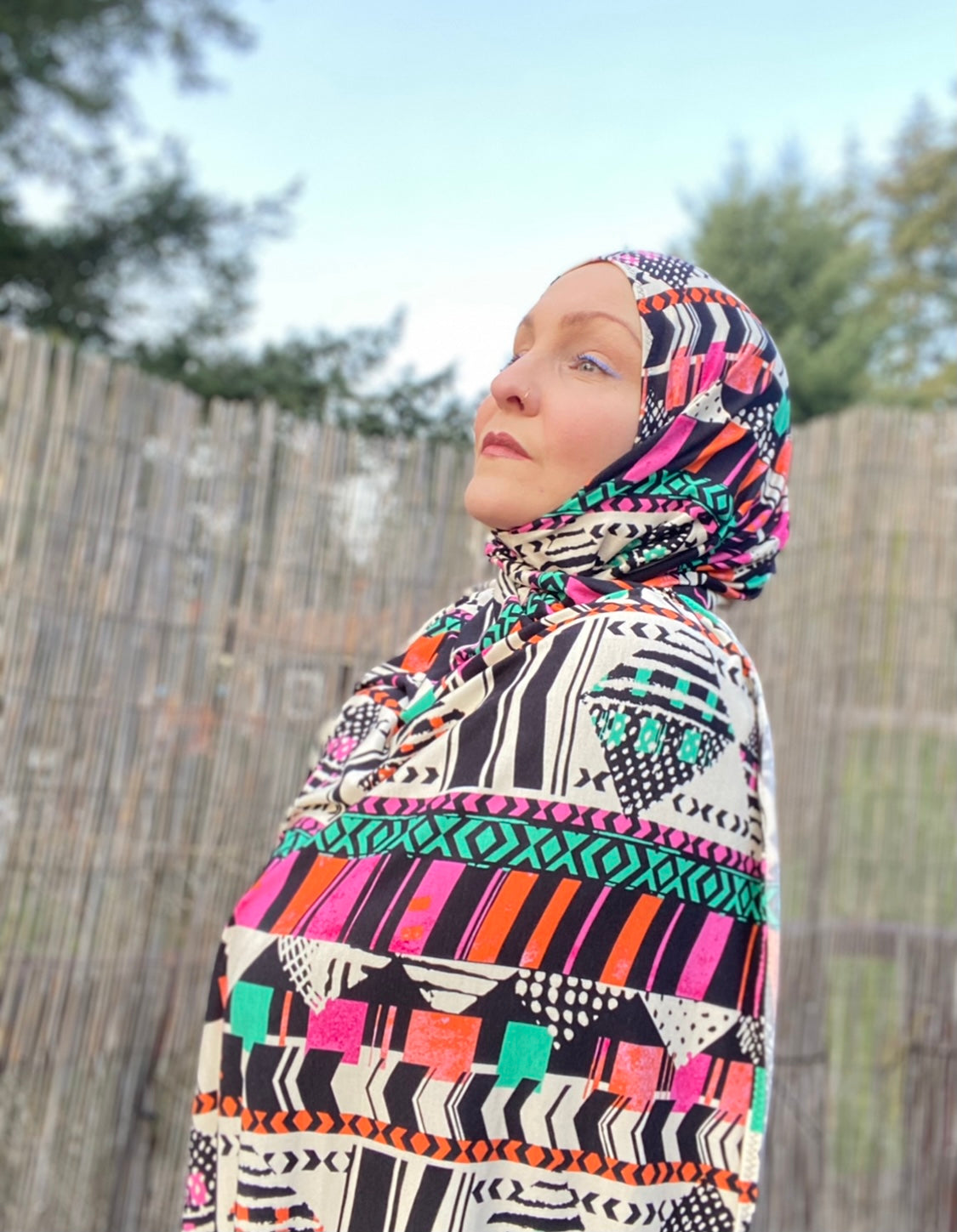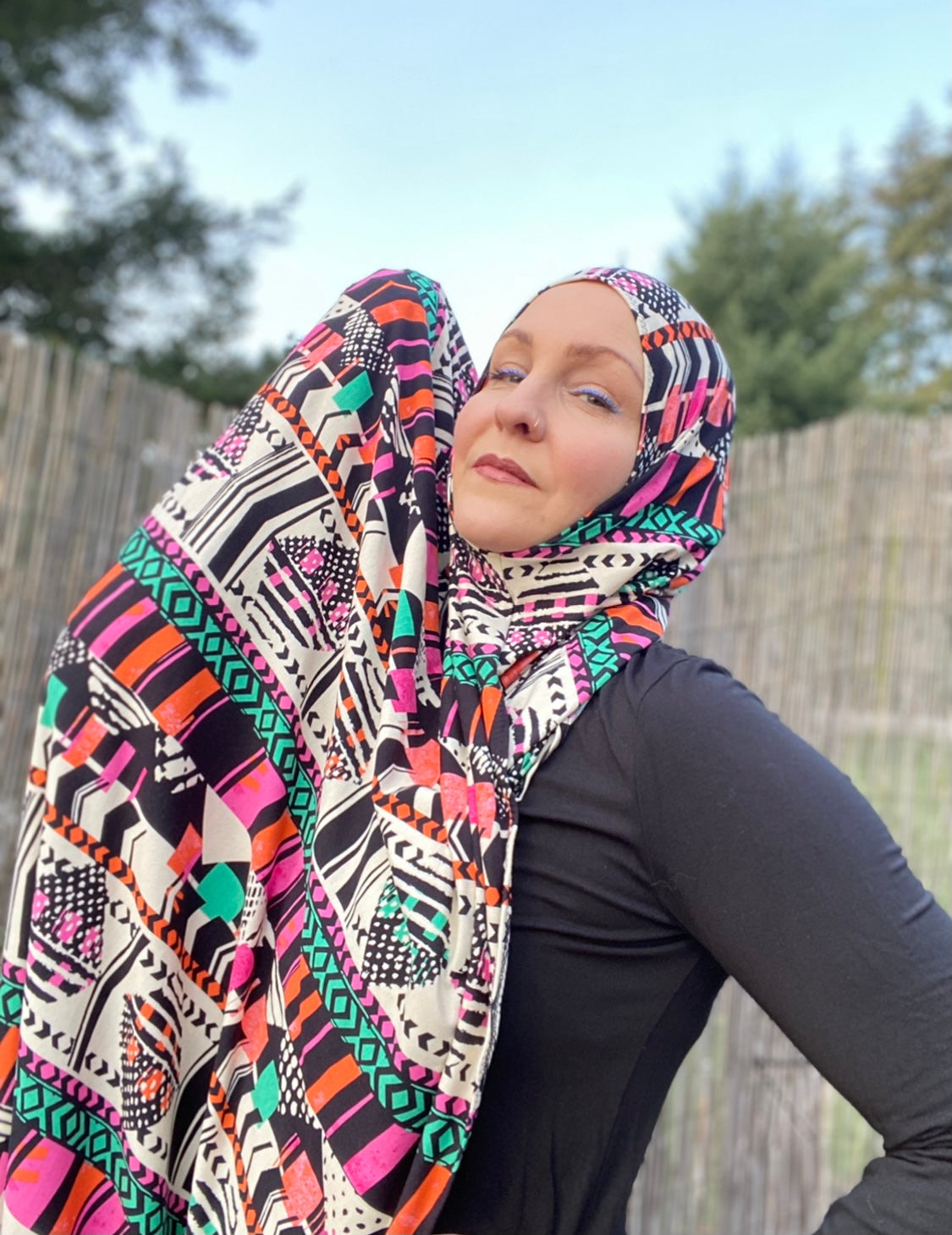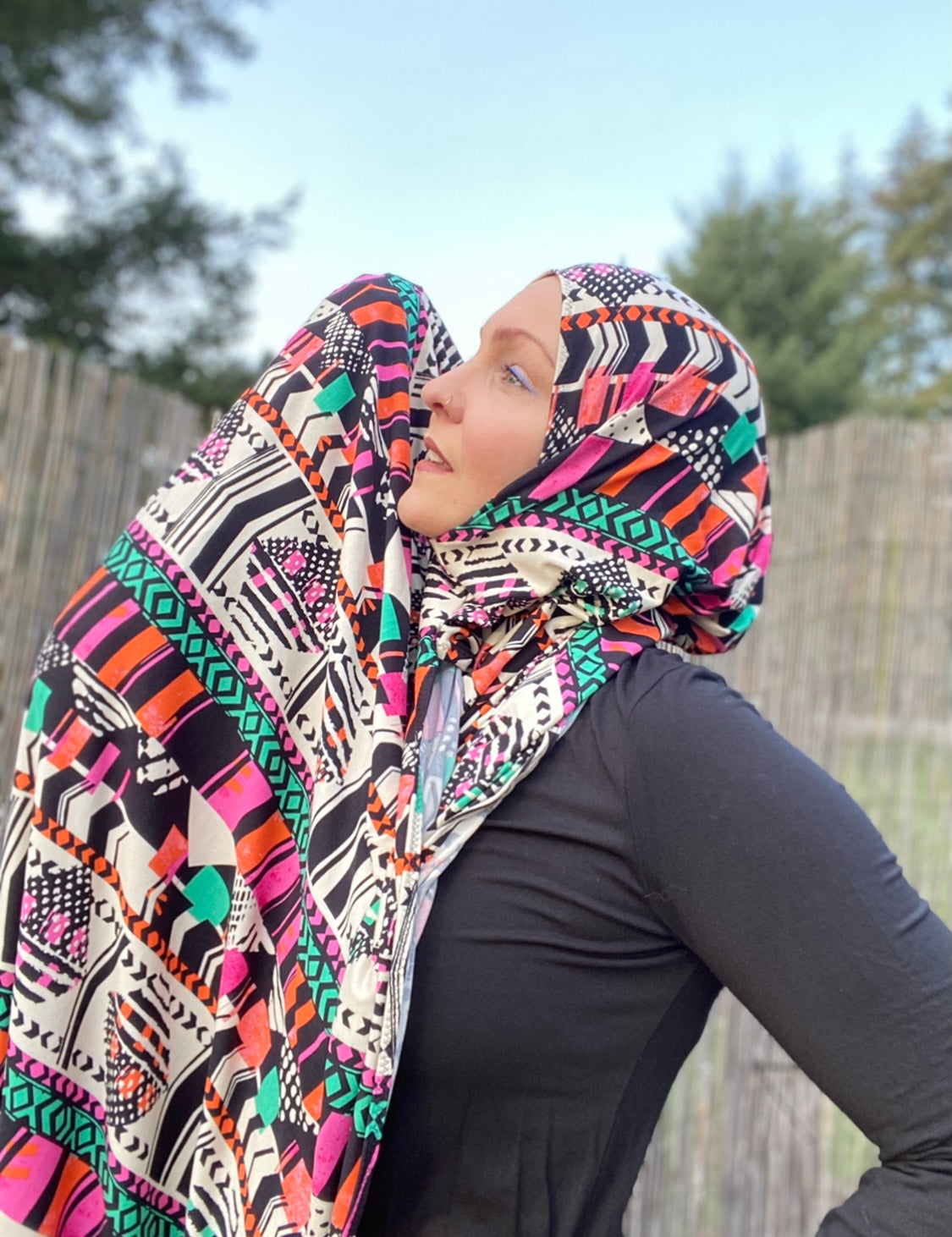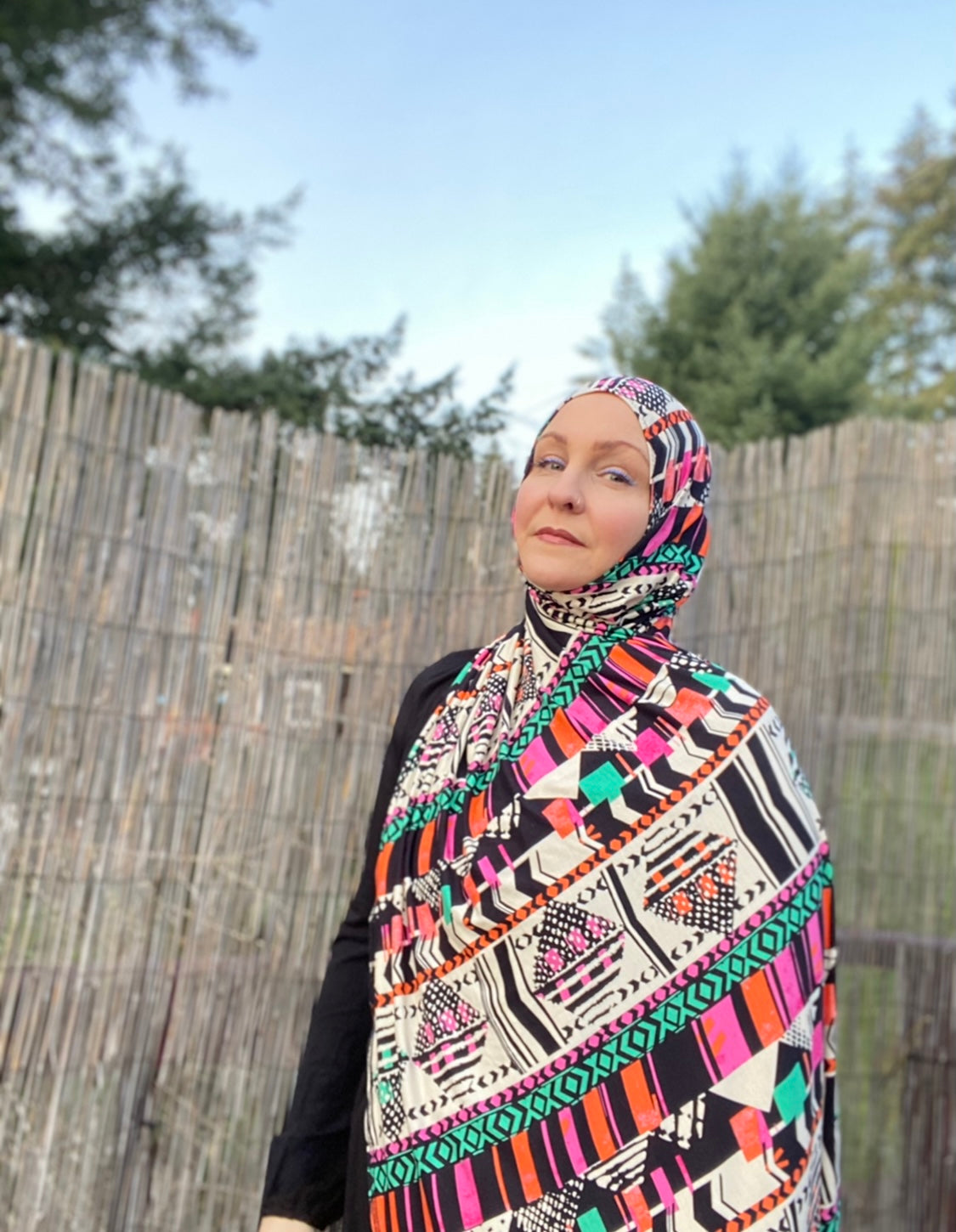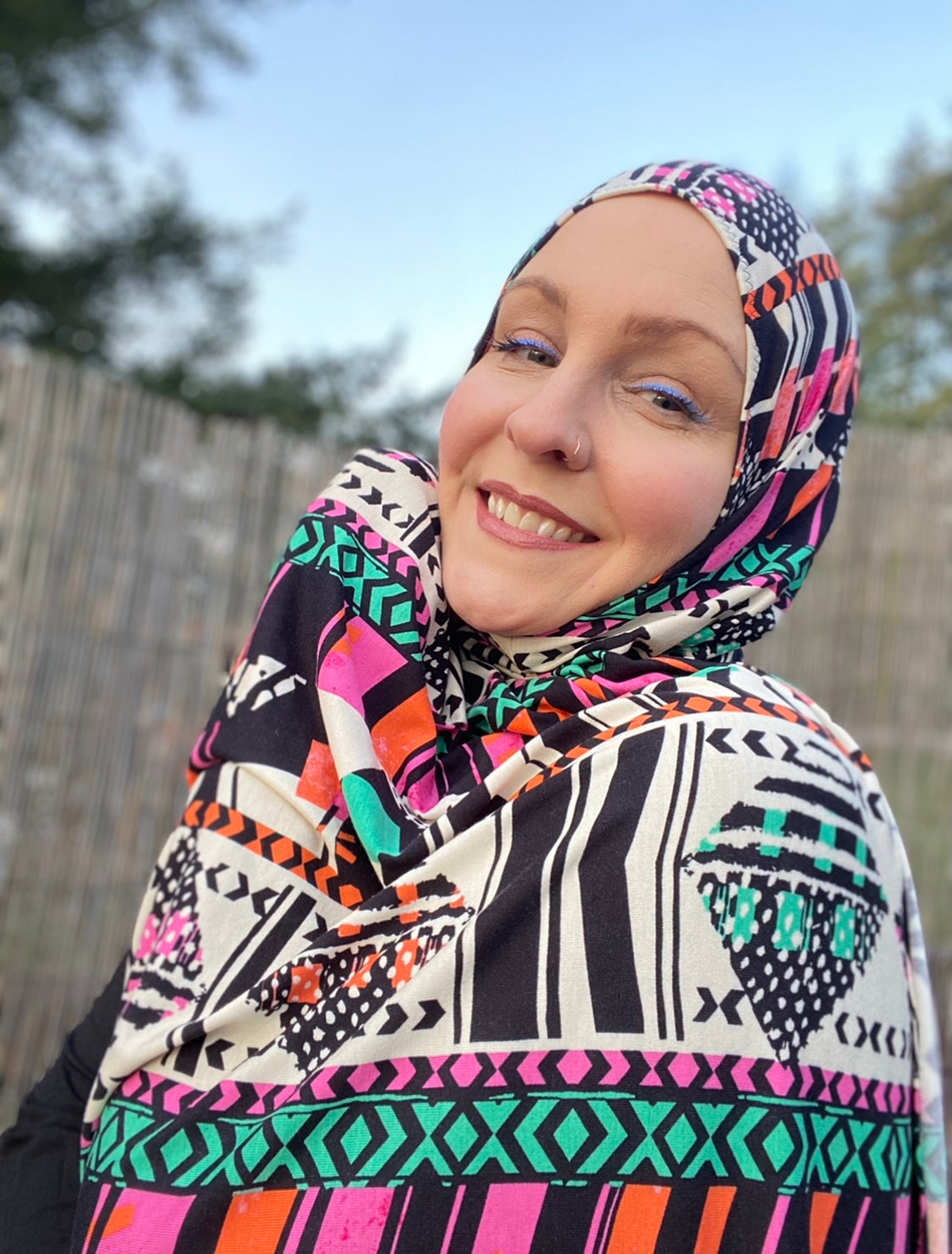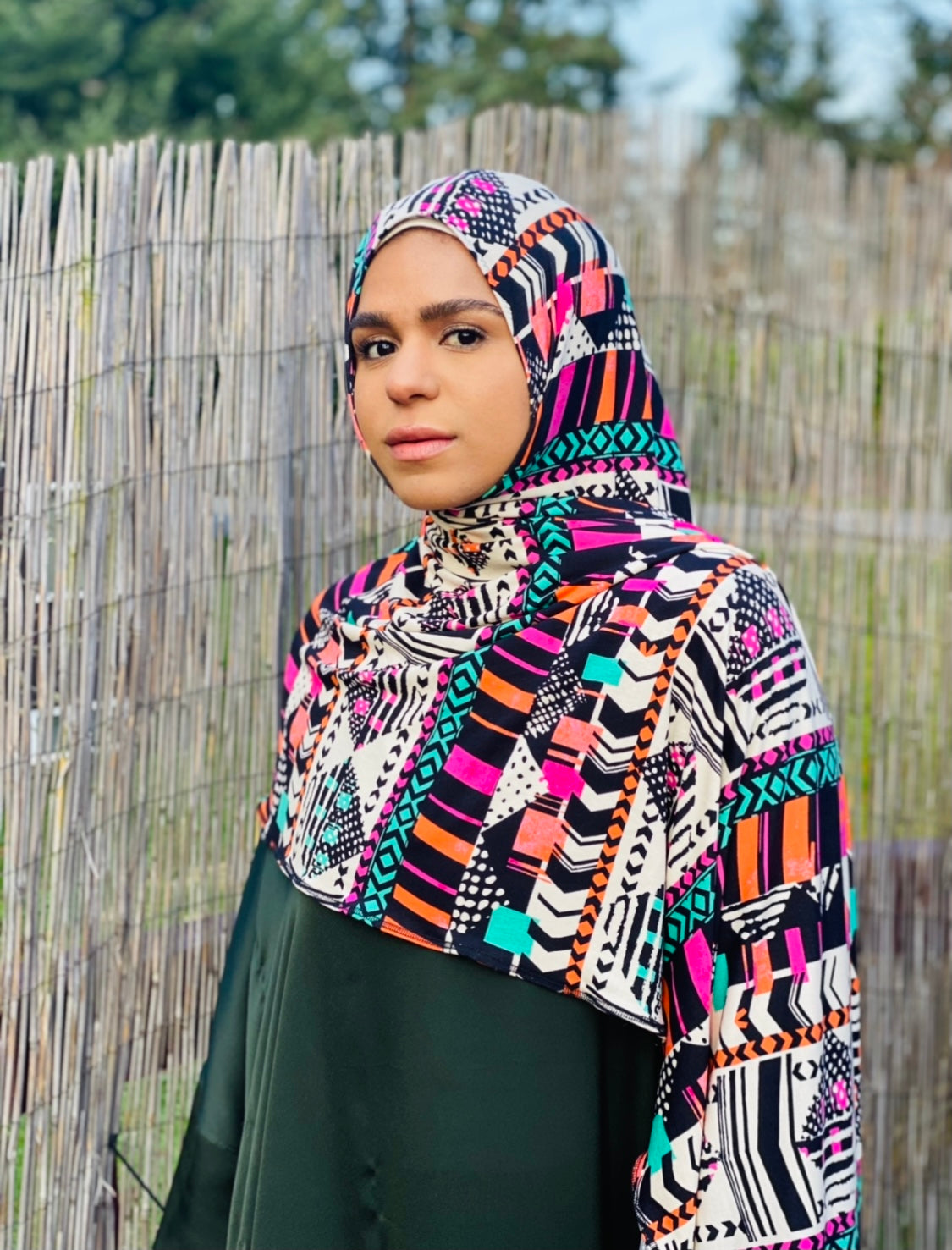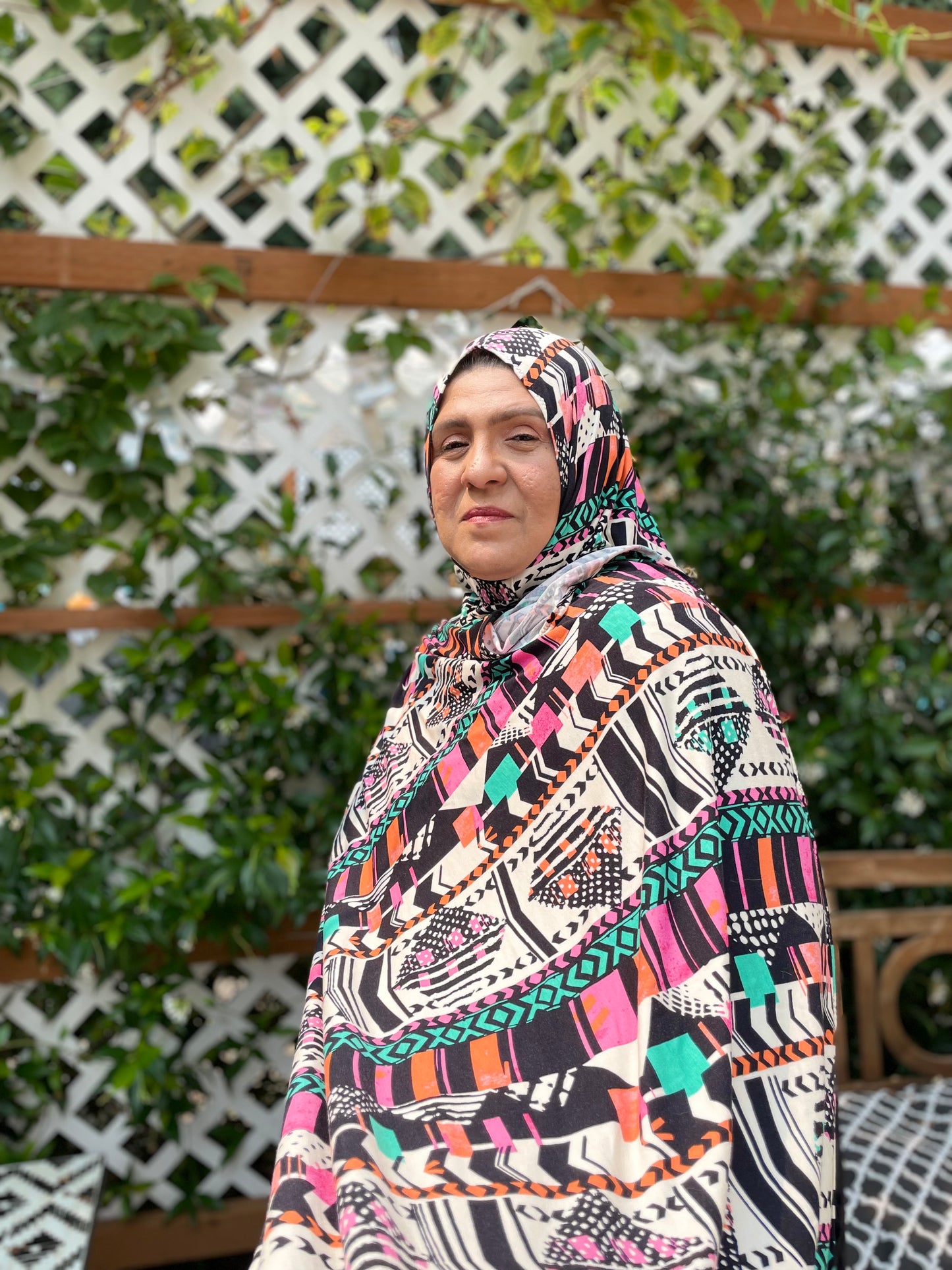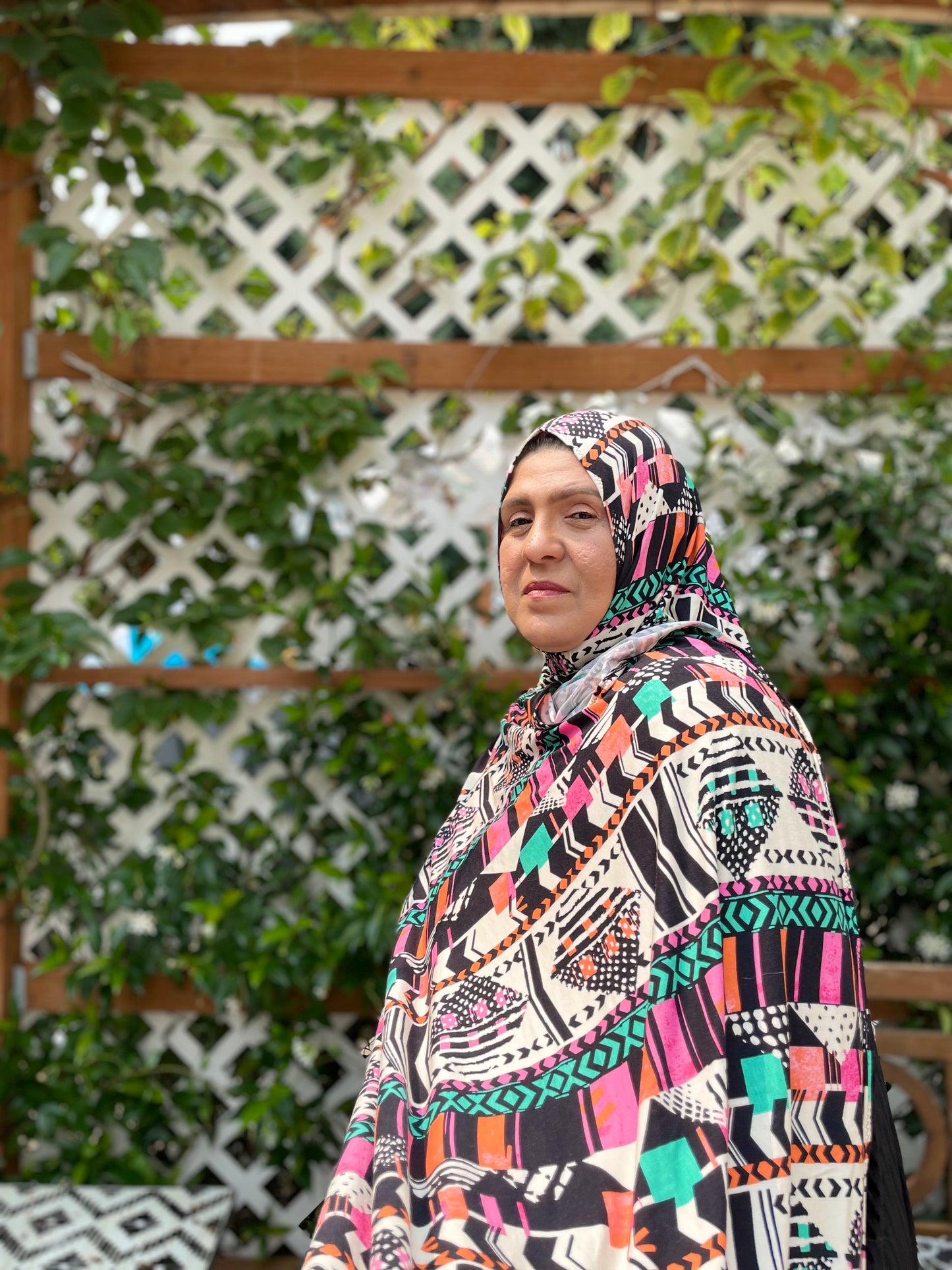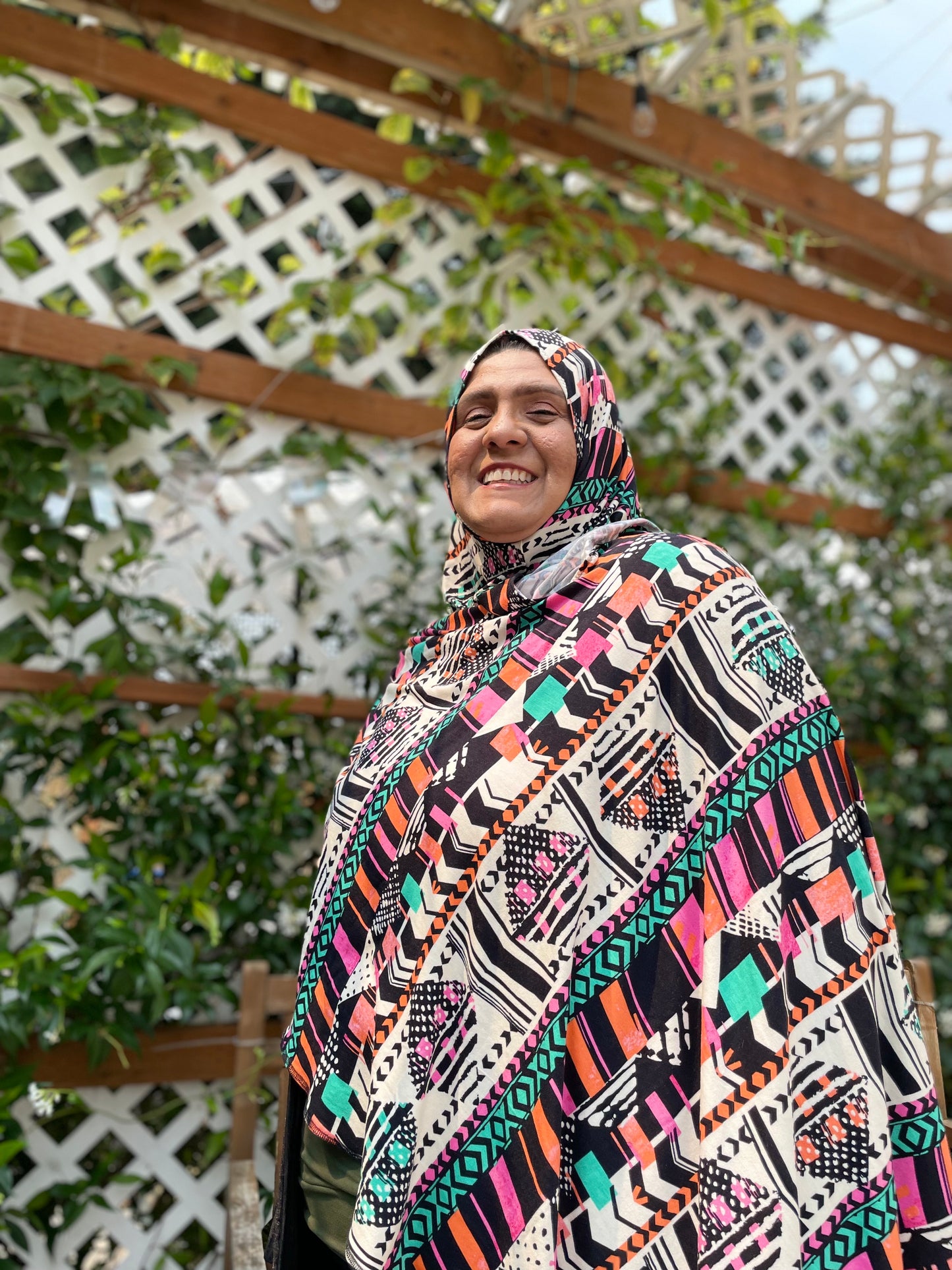 Bold and Fun!
Love the bold color and super soft and cool! This is just one of the very many MC hijabs I have and truly love!
One favorite hijabs
When this amazing hijab was going to drop I knew I needed it. The pattern and colors just drew me in. I choose the regular wrap, which was first for me. The length is little short and now I know I like slip on ones better.
Totally Rad!
Both my mother in law and sis in law have this one. It's so soft and I just love the pattern. Everywhere they go they get compliments. Nice worn as the slip on style, or get the regular wrap and wear like a turban or khimar. What I love about it is it's modest and yet stylish- you can have that unique flair while still rocking your hijab!
Hold on to your hijab it's about to get rad!
I have received so many questions from friends on this hijab and everyone wants to know where I got it from. Hold on to your hijab it's about to get rad!