michaelacorning.com
Regular price
Sale price
$28.00 USD
Unit price
per
Sale
Sold out
Simple and a little preppy - bust out those 90's penny loafers (just joking). This has a little Jackie O, Aubrey Hepburn plus Shannen Doherty from the movie "Heathers". Goes great with the new Lounge set!

Premium jersey hijab made in limited edition prints. Now available in two hijab styles! Select your style from the drop down menu. 
Fabric content: 97% rayon; 3% lycra. 
Color: Heather grey and off-white striped. 
Feel: Light-Mid weight - similar to the jersey hijabs made in Kuwait but stretchier. Does not require an under cap.
Available styles: Slip-on or regular wrap style.
Measurements: approx. 26-28" x 68" (standard length)
Handmade in Seattle, WA. 
Care instructions: Hand wash cold. Hang to dry. Never put in the dryer! Light iron on the back side of hijab. 
Slip-on style: Sewn on one side, so they can be slipped on without securing them and then wrapped around the head or around the neck - your choice! 
Made to order. Will ship within 7-10 business days from purchase date.
Styling: Model is wearing the slip on version of the hijab. 
Share
View full details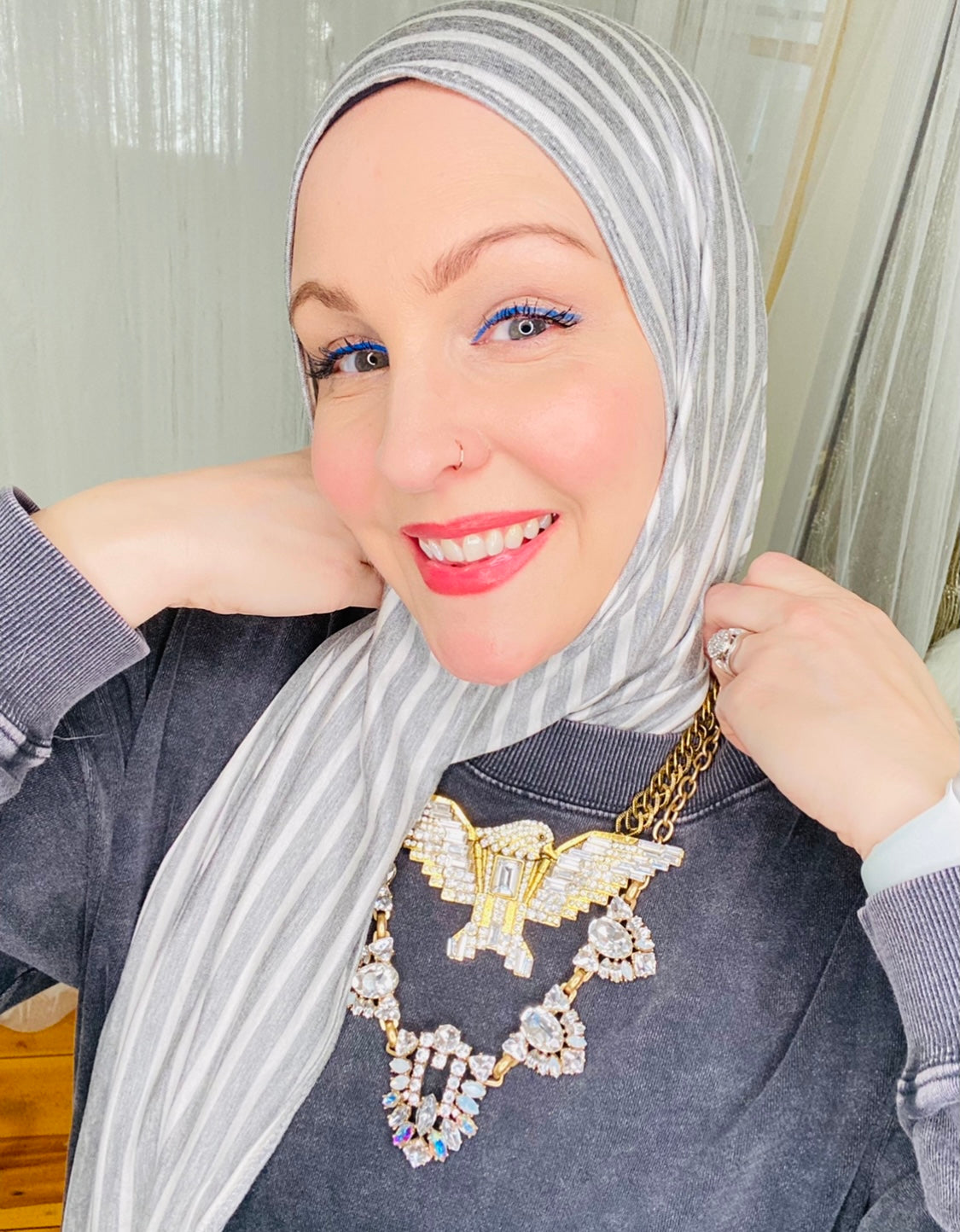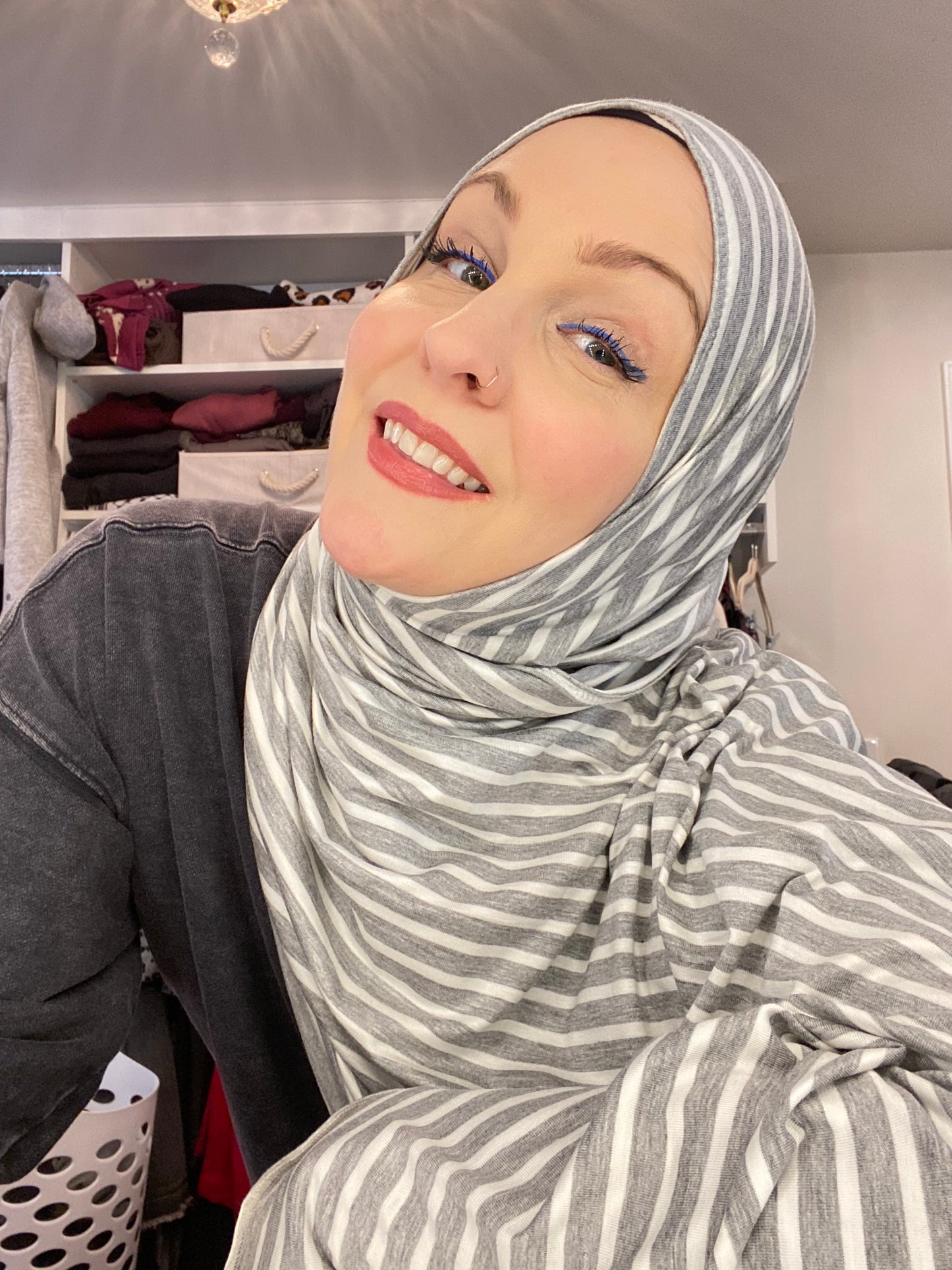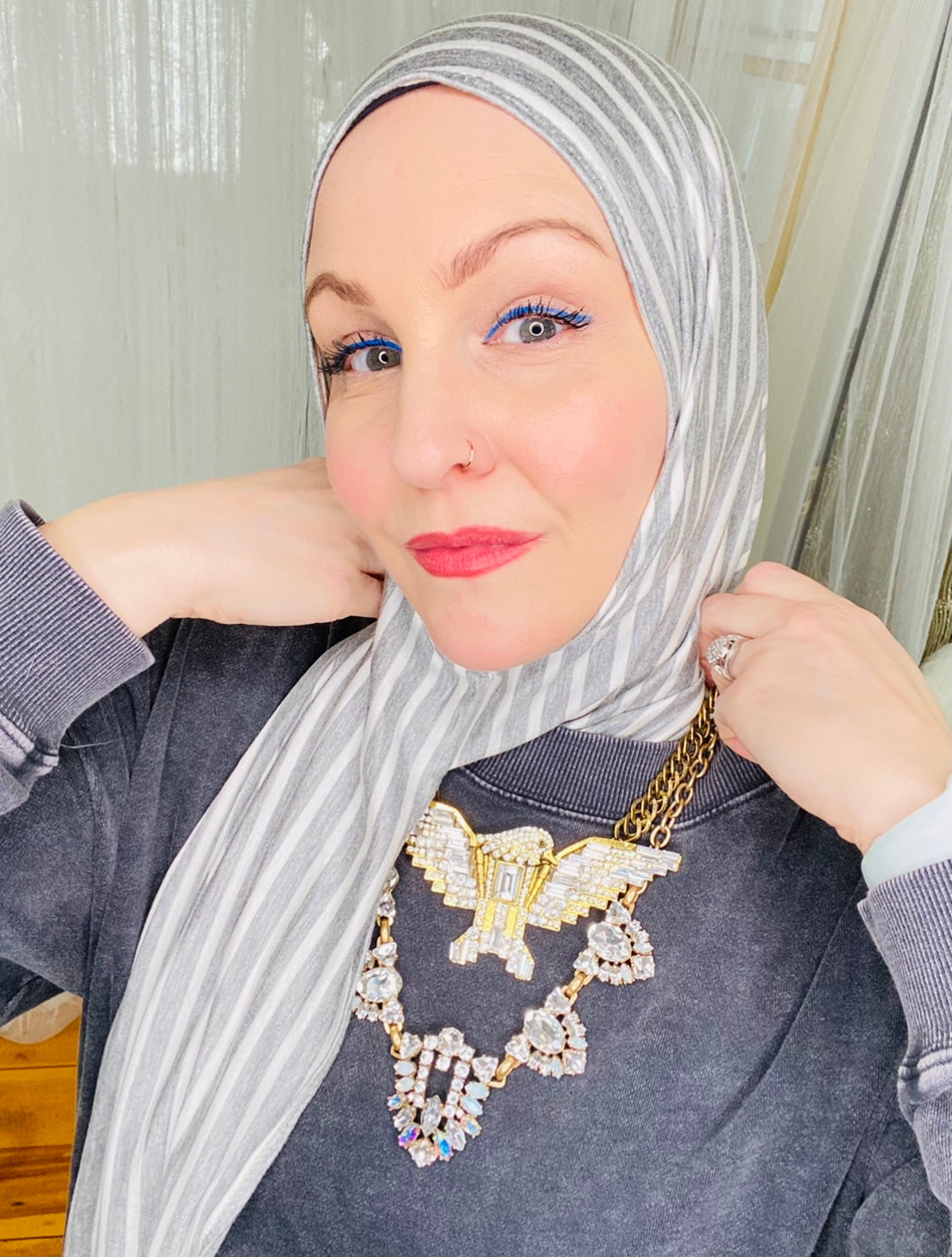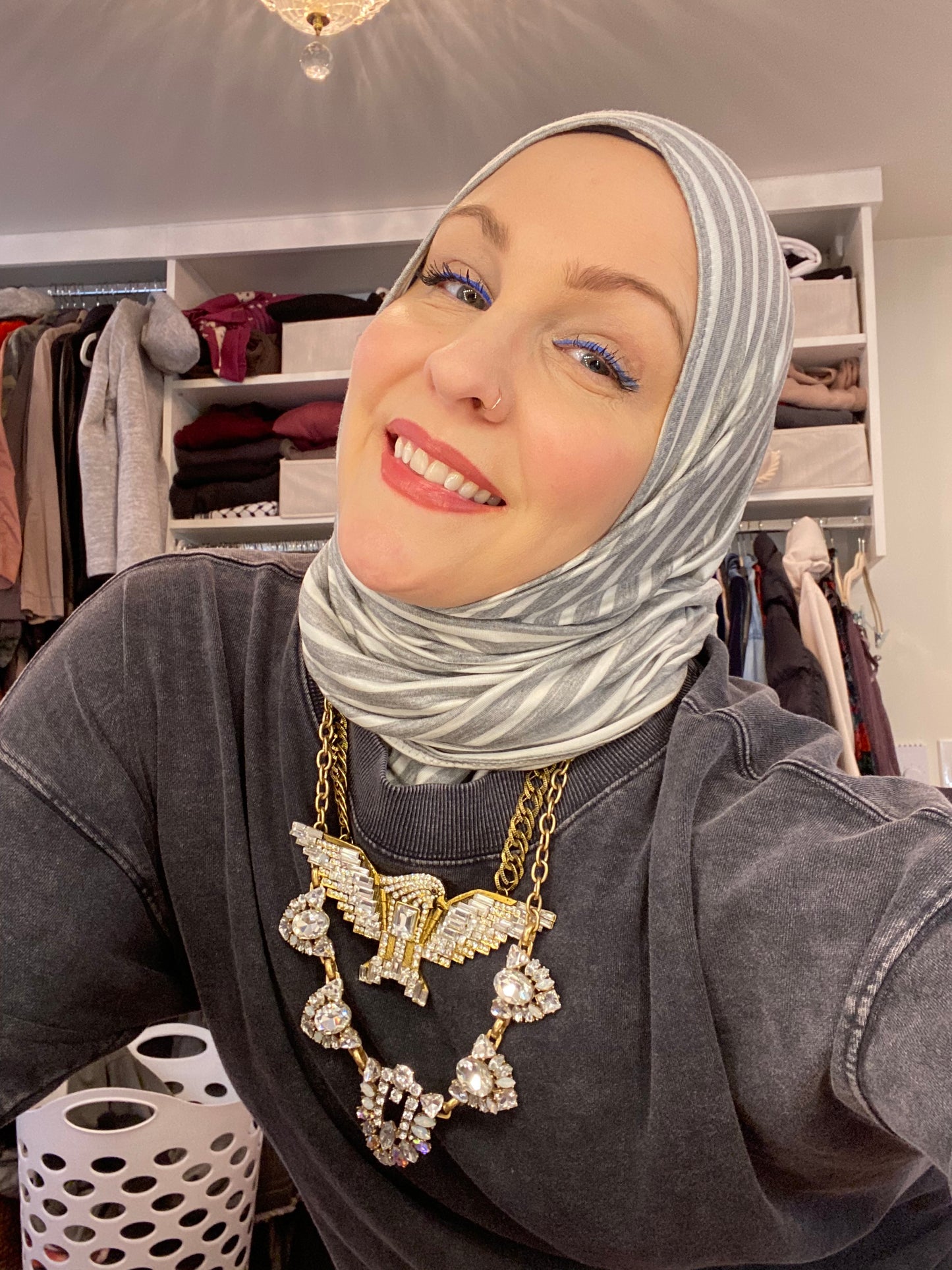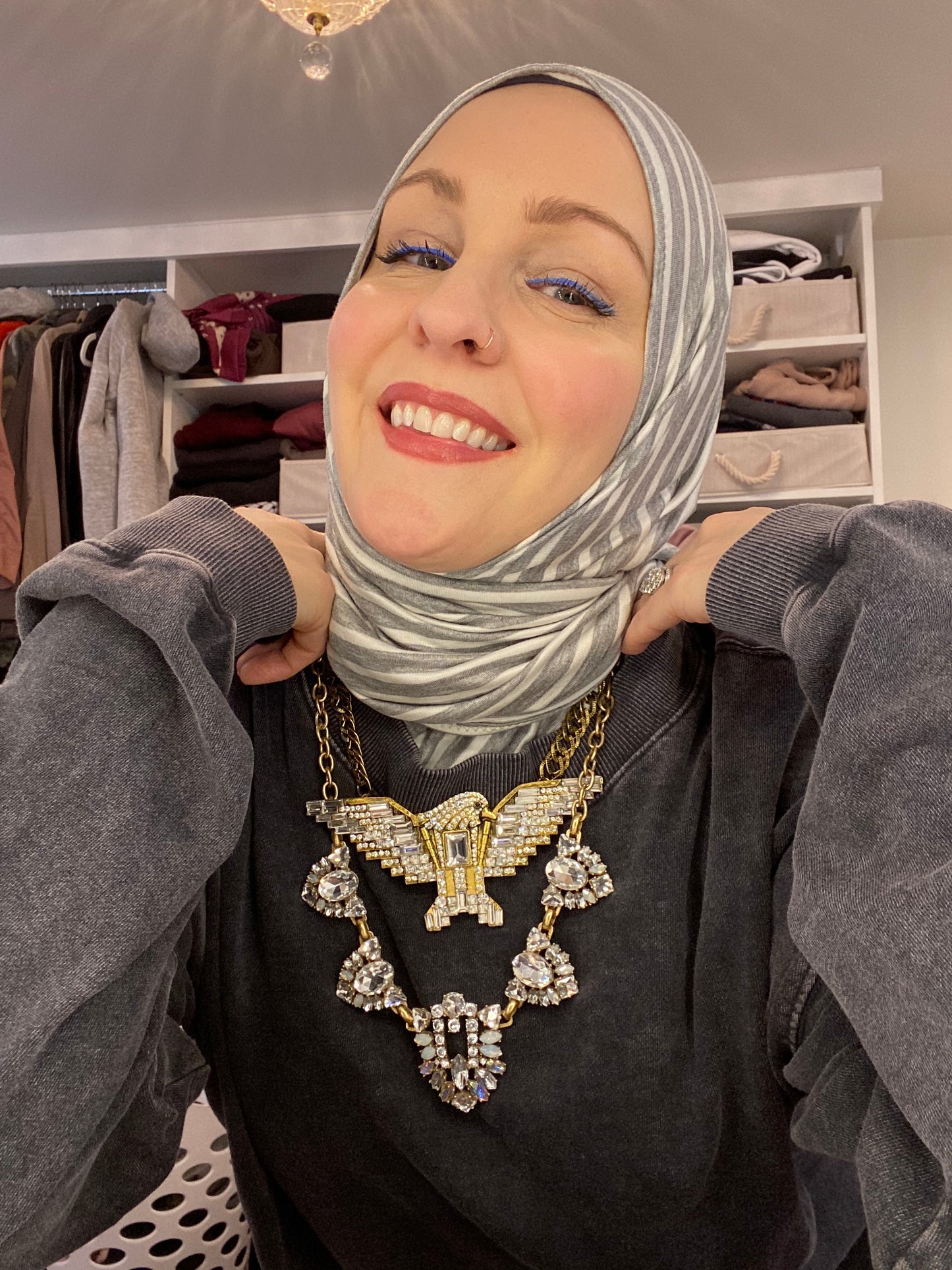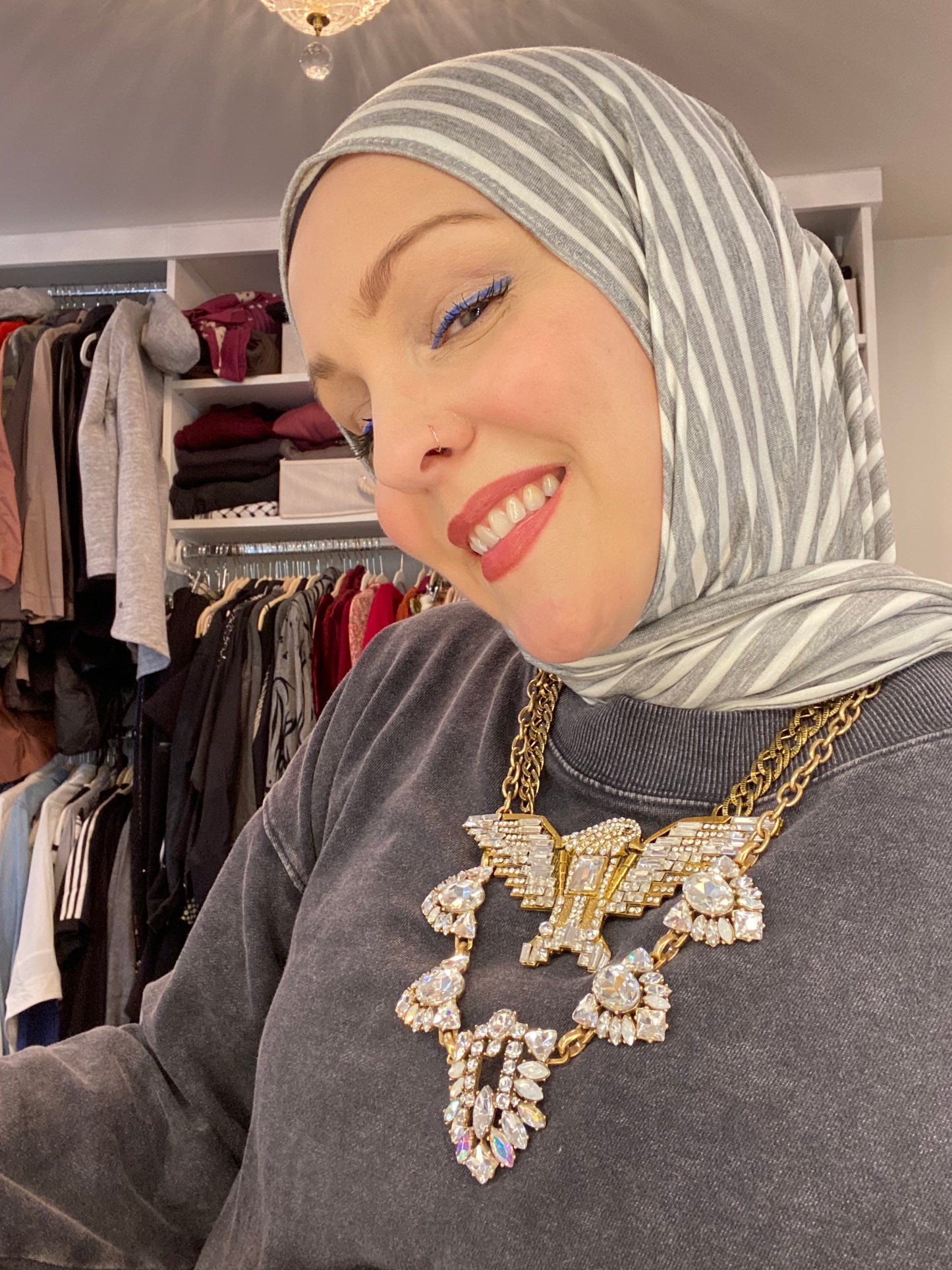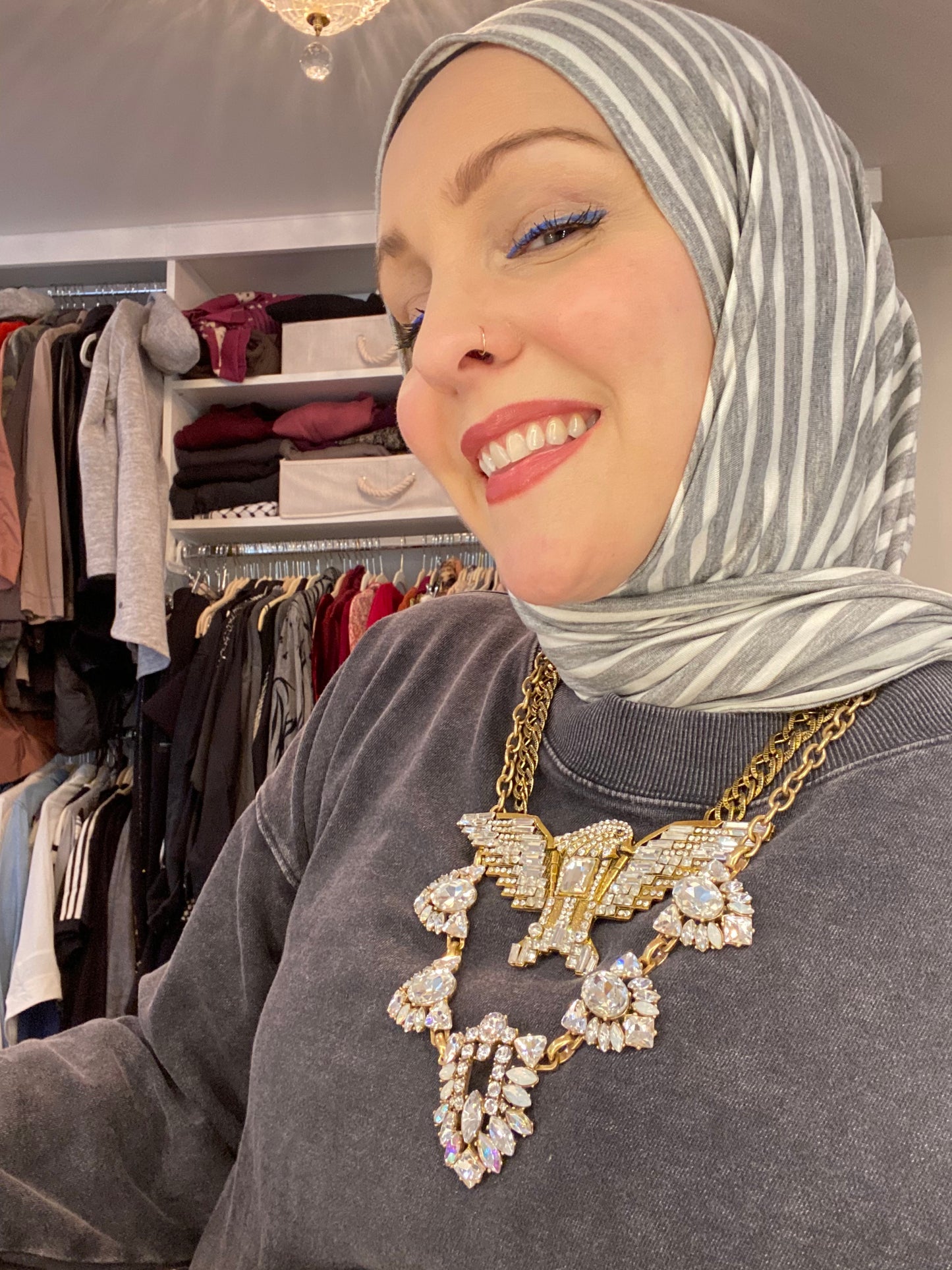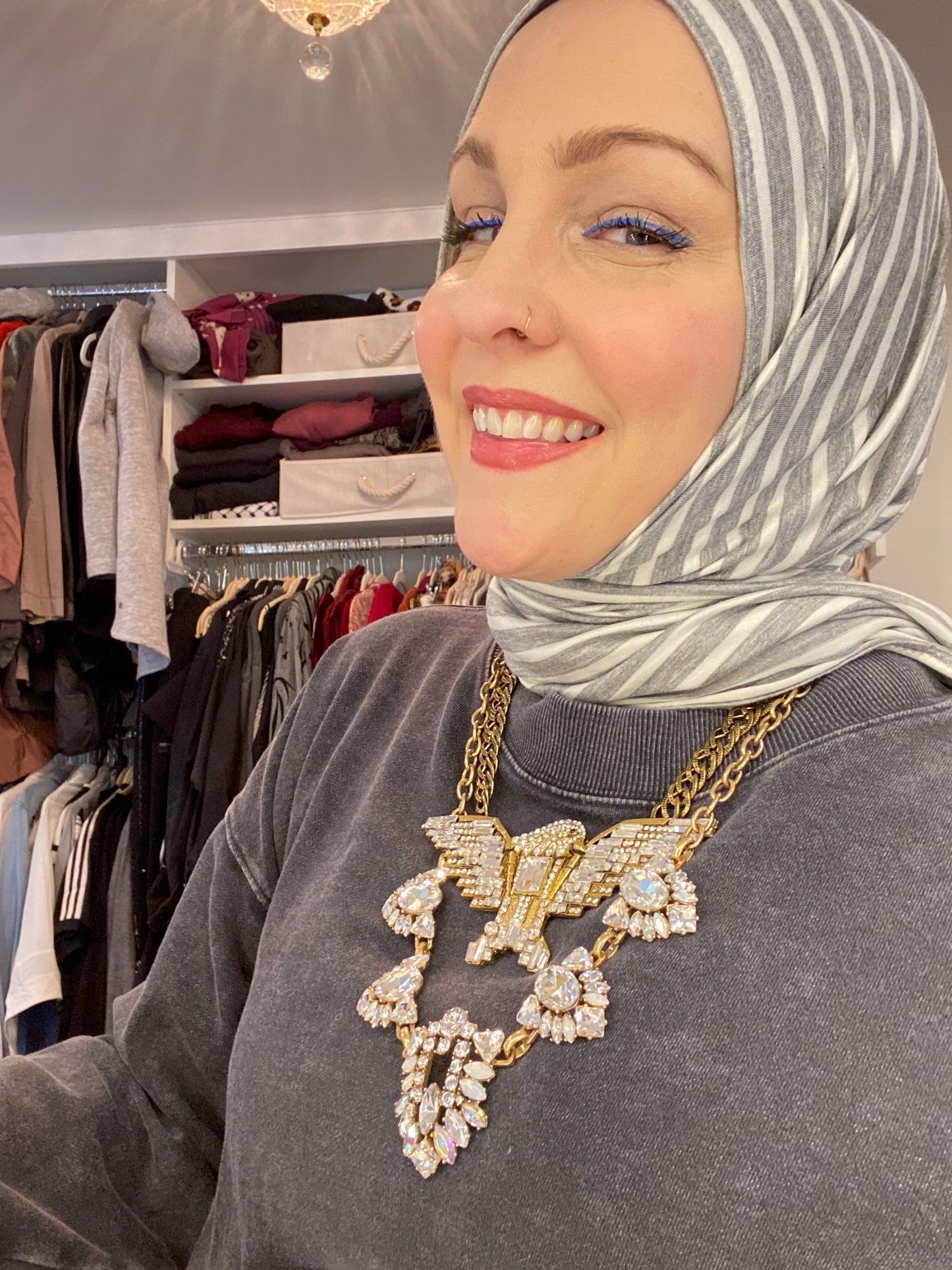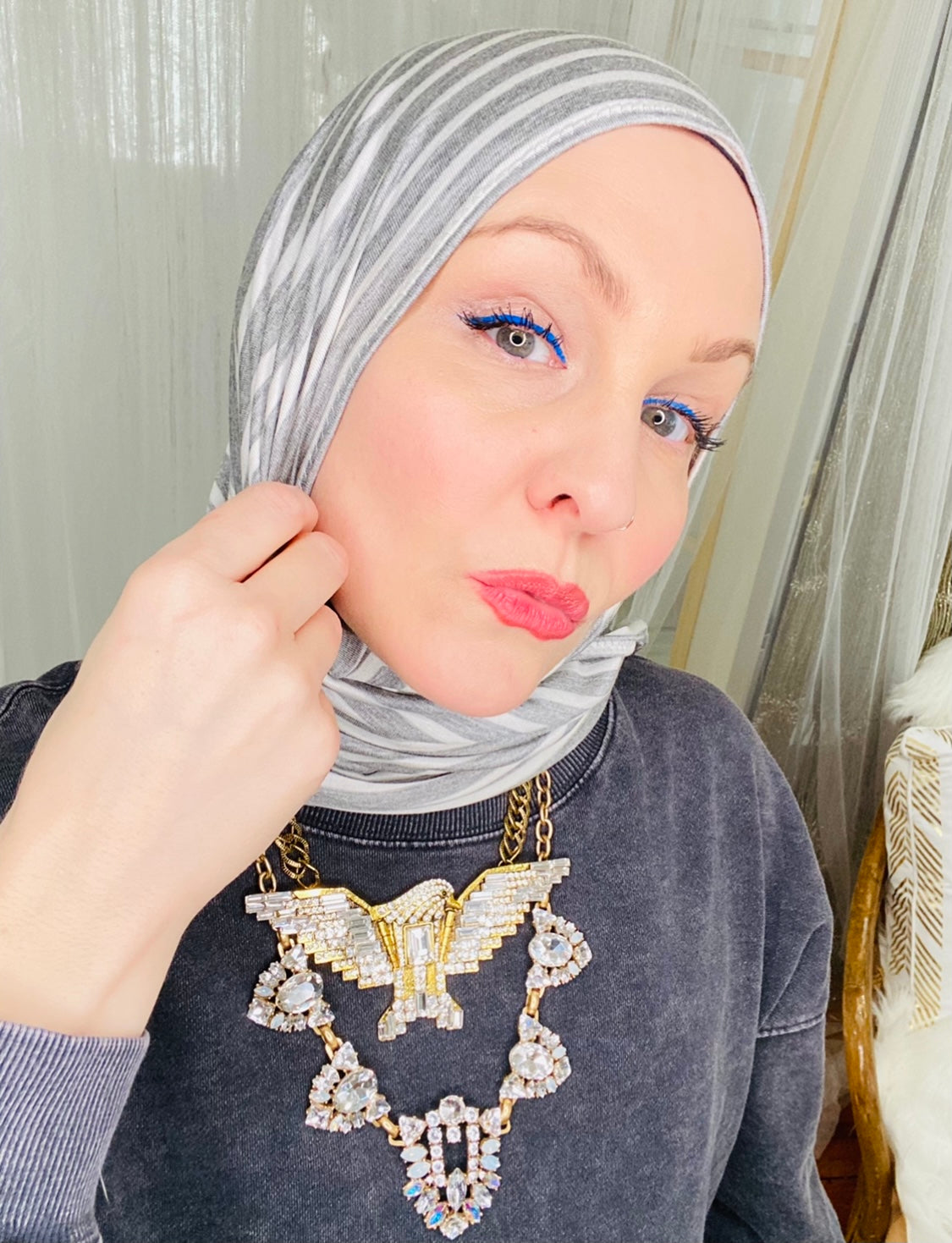 My first slip-on Hijab
with stripes.I love it,it is beautiful.I'm very exited about my new Hijabs.